Here it is
Nothing beats a classic
#720-0925W
Classic 4 Burner Gas Grill With Charoal Insert
This Nexgrill 4 Burner includes a charcoal insert,  allowing you the option to use as a traditional grill instead of gas
The Gas Grill boasts 3642 sq.cm of total cooking space with four main burners and one side burner.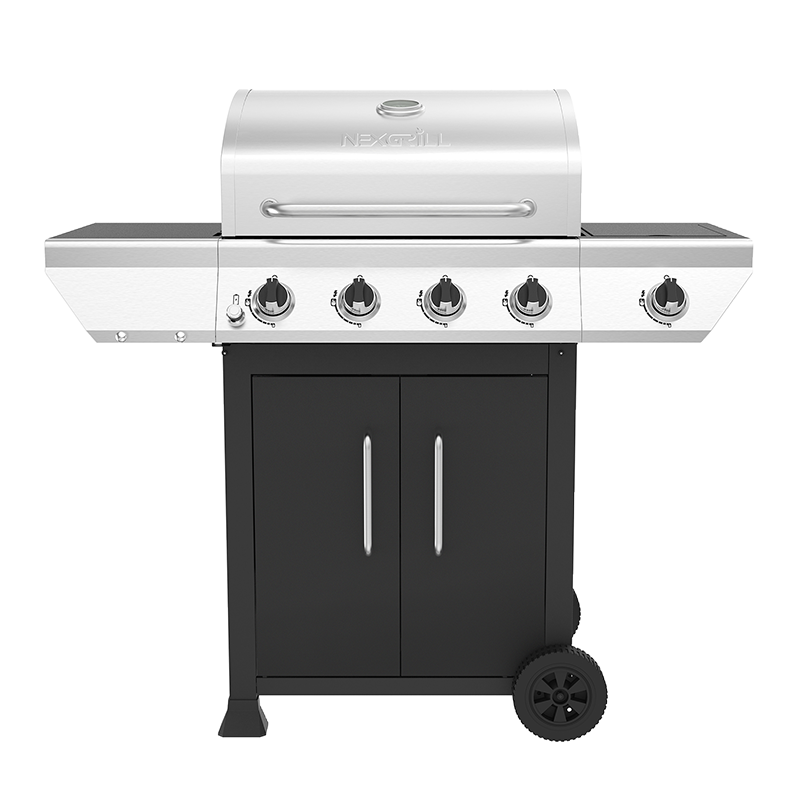 Prior to ignition
Get to know your Nexgrill
Everything you need and nothing you don't, our Nexgrill Classic 4 Burner Gas Grill with a charcoal tray insert brings the life to the party. Get the flavour of a traditional charcoal grill, with the ease of a gas grill all in one. Insert the charcoal tray insert in you grill, add charcoal, and fire away. Equipped with 4 stainless steel burners with ample cooking space for any gathering. Angled flame tamers ensure heat is distributed evenly throughout the firebox and fires up a total of 14kW of total heat output.
No.01

Powerful Heat Outputt

4x Stainless steel burners with a powerful heat output of 40 000 BTU's.

No.02

Large Cooking Space

2x Cast iron grids and warming rack with 3 642 cm² cooking space.

No.03

Real Grill Flavour

Includes charcoal tray insert, allowing you the option to use as a traditional charcoal grill instead of gas.

No.04

Powerful Side Burner

Extra side burner with 2.5kW heat output to make side dishes as you grill.
There is more where that came from
Explore Grills
---