This is The Evolution
Bringing The Heat Any Way You Want It
#720-0882DS
Evolution Infrared Plus 5-Burner Propane Gas Grill with Stainless Steel Side Burner
EVOLUTION Infrared PLUS gas grills are equipped with Patented Heat Plates that are specially designed for your culinary endeavors!
INDIRECT COOKING: Great for chicken & Fish
DIRECT COOKING: Great for steaks
SMOKING: Great for ribs.
BROILING & BAKING: Great for pizza & veggies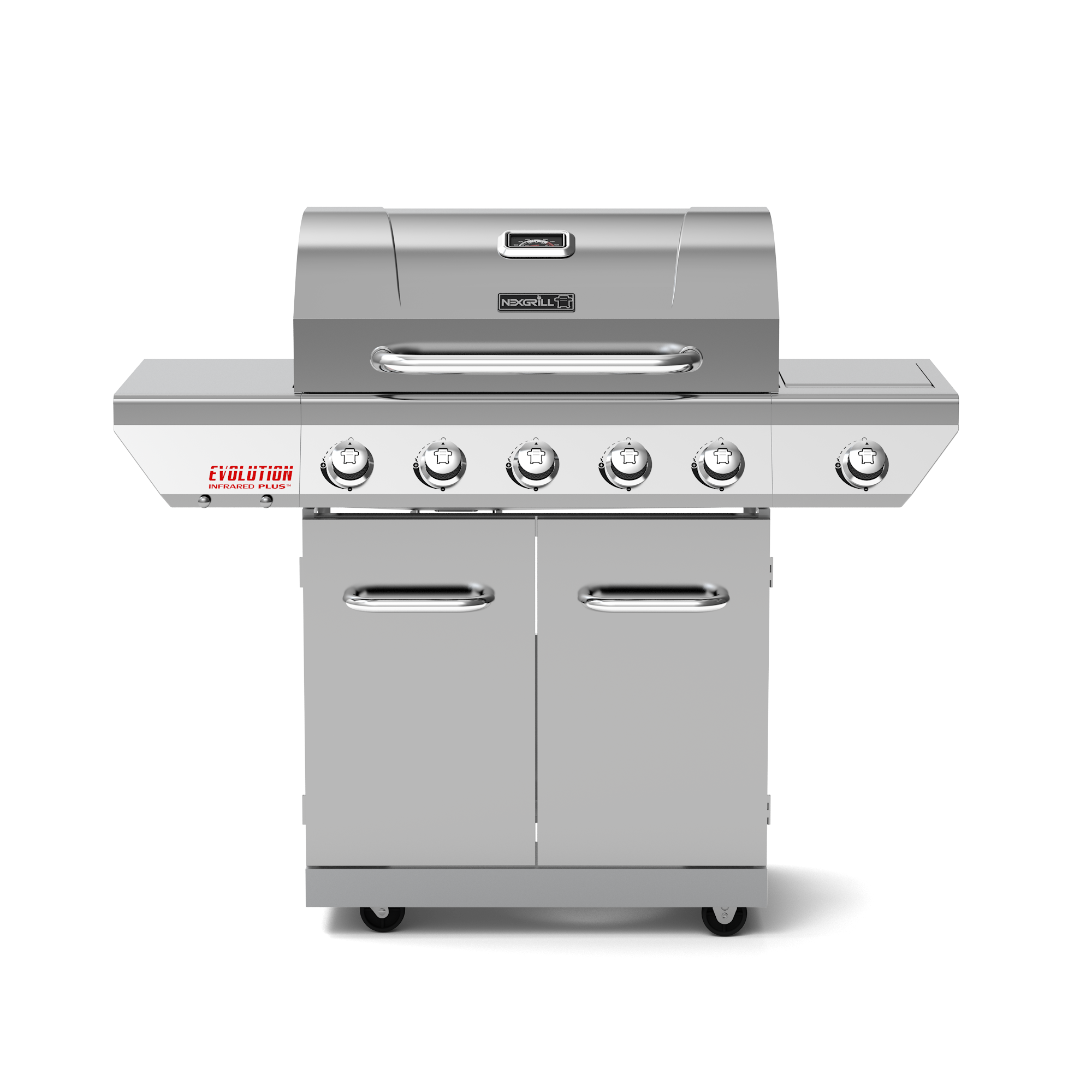 Prior to Ignition
Get to know your Nexgrill
The Nexgrill Evolution Infrared Plus 5-Burner Stainless Steel Gas Grill gives you the flexibility of cooking with various combinations of direct heat and infrared heat. Removable stainless steel heat plates and firebox dividers provide the grill master with ideal heat control. Use the five stainless steel main burners and 3137.4 cm2 primary cooking area to bake, broil, sear or smoke while you warm, simmer or saute a side dish on your stainless steel side burner. Below the stainless steel cooking grids lies the stainless steel cooking box that steadily distributes heat for the perfect meal.
No.01

Infrared Heat Plates

Cook your favorite meats and vegetables on the stainless steel infrared plates to ensure a juicy, evenly cooked meal every time.

No.02

Stainless steel

Double layered hood with aluminium inner. Increases heat retention and longevity of the main lid

No.03

Stainless Steel Side Burner

With lid, ideal for preparation of side dishes
THERE'S MORE WHERE THAT CAME FROM
Explore Grills
---